As part of its internationalisation strategy, hub.brussels visited Berlin in October 2017 during the Brussels Days showcase. The idea was simple : meet a range of Berlin-based brands popular in Brussels and encourage them to test the Brussels market.
Here is what followed : 11 concepts answered the call. For three days, the designers behind them explored the districts of Brussels, their shops and gastronomy, and received a very tempting offer: free residency in a pop-up store in Brussels' fashion district.
For 2 months, 3 fashion icons of the Grey City occupied two retail incubators in central Dansaert. In addition to space to showcase their designs, Star Styling, Of/Berlin and Farrah Floyd were offered a range of personalised coaching sessions, the support of qualified staff, retail design aligned with their vision and help managing accommodation and transport expenses.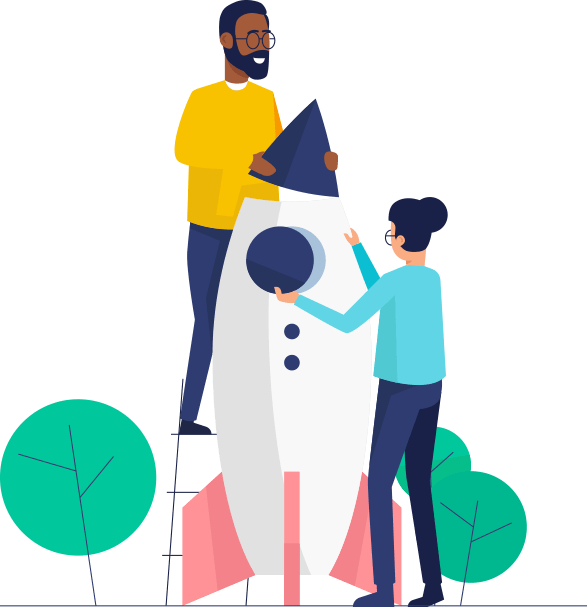 Farrah Floyd : chic and ethical womenswear (from Berlin to Dansaert)
Farrah Floyd is one of three Berlin fashion and design brands that decided to give Brussels a taste… Of course, she fell in love with the city and decided to stay for good. Meet one of Brussels' new denizens: a fashion designer who believes ethics and sustainability are the future of her industry.
When emotion, quality and ethics meet to create a womenswear brand, it gets named Farrah Floyd. That's a basic scientific fact. Wearing one of the chic pieces made by the young rising star of the Berliner fashion scene means cherishing it with the intention of passing it on to the next generation. Designed following an all-European, zero-waste production system using sustainable materials only, its anti-seasonal collections radiate elegance and sophistication.
'Fashion has a huge influence on the whole world. We know there are a lot of ugly things connected to fashion but most of us cannot live without it. I want to erase all those ugly things and make fashion as beautiful as it should be – something that not only brings joy to those who use it, but also to those who make it.' (Bojana Draca – Farrah Floyd creator)
EMOTION, SUSTAINABILITY, QUALITY, ETHICS
Bojana Draca created the Farrah Floyd brand because she wanted it to reflect her textile design skills while putting her Sustainability in Fashion degree to good use. Encouraged by a series of awards celebrating her passion for ethical design, Bojana decided to be a part of the sustainability revolution that she is certain will soon take over the whole fashion industry.
In its still very young existence, Farrah Floyd has already been praised for its fabulous aesthetics by major players in the fashion game, and hailed as an example to follow thanks to its modern, ethical, and environmental-friendly approach from design to production, and from the choice of suppliers to its social responsibility. Points of sales are naturally multiplying, online as well as in real life, including, of course, the Brussels pop-up store in the Dansaert area.
In a city blooming with green initiatives, young designers, fashion lovers and a general open-mindedness, the uniqueness of Farrah Floyd collections and their Berlin cachet have a favourable audience in the capital of Europe. And the people of Brussels love pioneers like Bojana:'The world is slowly moving in the direction of transferring the entire fashion into sustainable one, and I believe one day it will be a must. I want to be among the first to bring change.'
A first boutique in Brussels
After the initial two month incubator period, Bojana seems to have found Brussels to her taste, as Farrah Floyd has opened its first permanent store at 39, rue du vieux marché aux grains, replacing the pop-up!
The values behind the Berlin-based brand seem to resonate with the epicentre of Brussels fashion and design.
To wear a piece from this rising star of the Berlin fashion scene is to cherish it, so you can pass it on to the next generation: every dress, blouse or pair of trousers is designed according to a fully European, zero-waste production system, using only sustainable materials.
These timeless, anti-seasonal pieces radiate elegance, just like their designer.
The many renovations that have taken place in the last decade also play in favour of the capital's reputation. 'Molenbeek, even despite the recent events, is full of promises. Its many abandoned factories hold so much architectural value that they are the key to its development.'
When meeting with her German friends who've never set foot in Brussels, she often tells them to 'forget their prejudice and allow themselves to discover Brussels' many charming facets', which will be rewarded by unexpected treasures. And sure enough, those among her friends who make that bet were never ever disappointed…
of/Berlin : a curated selection Made in Berlin
If your friends have ever visited Berlin, they usually name-drop the German capital in almost all conversations for at least two years afterwards…
More subtle people just mention of/Berlin, a concept store that offers a curated selection of design souvenirs for people who really want everyone to know that they visited the Prussian city. All the products sold on the platform are either designed or produced in the German capital and you can even book guided tours of the workshops where the souvenirs are made.
"People in Brussels are much friendlier than Berliners! The city is also very diverse, and more importantly, it's a laidback city, which we weren't expecting. Who knows, maybe Brussels will become the new Berlin?" (Catrin Soldo and Vesna Zaneta, of/Berlin founder and owners)
More than a souvenir store: a whole new concept
After opening two successful pop-up stores in the hip Kreuzberg area, Catrin Soldo and Vesna Zaneta installed a permanent store in the very lively Bergmannkiez district. More than a shop, of/Berlin became a concept: the central point of a network where designers meet and exchange with local and tourist aesthetes, Berlin perfectly playing its role as both decor and atmosphere.
With all the hype surrounding Berlin these last ten years or so, the concept's success is far from surprising. The guided tours of the workshops allow design lovers to witness the quality and complexity of the items available in the of/Berlin catalogue. This gives more depth and meaning to the whole experience, and puts a human layer on top of the hype surrounding the city's vibrant culture.
As Berlin designers and fashion artists decided to give Brussels a try, of/Berlin was the perfect concept for the adventure, embodying the Berliner entrepreneurial spirit while offering a large catalogue of typical Berlin items. The modernity of the concept, its passion for the city and its crafts(wo)men, and the enthusiasm and synergies that surround it were certain to meet success in Brussels.
Starstyling : a cheeky fashion icon
Starstyling opened a pop-up store, rue Antoine Dansaert and stayed open in Brussels for three months in the late summer of 2018, blessing visitors with their unique sense of fashion so Berlin!
The fashionistas among you certainly know starstyling already! The cheeky Berlin-based fashion icon, founded 18 years ago, has grown into a major player in the design industry, with collections of clothing and shoes for men and women, lines of accessories, a home design gamut, and a style that has become recognisable at a glance.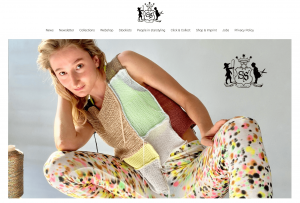 "starstyling is inspired by reflections…love and hate, colour and sex, consumption and self-awareness, esprit and suspicion. starstyling is prose on fashion and criticism in cotton…" (starstyling pledge)
Behind the brand are founders, CEOs, and fashion power couple Katja Schlegel and Kai Seifried. After graduating respectively in arts and communications, Katja and Kai put their experience in styling, costume and stage design to good use in the year 2000, when they founded starstyling.
AN ICON IN THE BERLIN FASHION INDUSTRY
Now a landmark name in the Berlin fashion industry, their manually crafted items have conquered the world as over 70 points of sale around the globe proudly display their clothes, shoes and accessories in their vitrines, drawing customers into the shops thanks to starstyling's eye-catching colours and materials.
So, when Katja decided to give Brussels a try and open a pop-up store rue Dansaert, we were quite thrilled, as the irony, provocation and all around good fun that the brand exhales perfectly fit with the playful and always-ready-to-have-a-laugh mentality of Brussels' denizens. Even if, according to her own words, Katja first came to Brussels "to eat lots of chocolate", there's no doubt the city's atmosphere and passion for fashion are about to win over her heart.
* * *
If you are a fashion designer and you too wish to test the Brussels market, we are here to help you.
From finding the perfect location for a pop-up or permanent store to hiring staff or getting your business settled, we can provide you with free, tailored-made services.