If you plan to export your business, there are many reasons to grow your business in Brussels. When done properly, the benefits of expanding activities abroad outweigh the risks.
For instance, it can help you :
break into new markets,
attract foreign investment, and
gain access to resources that you otherwise wouldn't have.
Choosing where to export or expand your business internationally is a key decision. As Belgium's and European Union's capital, Brussels may just be the location you're looking for thanks to :
its strategic location at the heart of Europe,
its educated workforce, and
a great quality of life.
Here are 7 reasons why Brussels could be the perfect place for your business to call home in 2022.
Investment and business attractiveness
Brussels is Europe's beating heart: no other European city offers comparable city infrastructure and services within a very practical and manageable perimeter.
Brussels, more than other European cities, benefits from the ideal conditions for investment and business development.
It's an attractive investment location thanks to its business tax incentives, affordable cost of living, high quality of life and public services, with a very affordable choice of office space and accommodations, as well as a rich cultural tapestry.
Brussels is at the center of Europe's market, with quick and easy access to all the continent's cities and regions. Reach Paris, Amsterdam, London, or Germany's Rhur industrial area by train within two hours. It will take about the same time to reach most European capitals by plane.
It is no coincidence that more than 1,500 international companies have chosen Brussels to install their European headquarters, subsidiary or sales office. From here, they have easy access to the EU tender market, opportunities for partnerships with research consortia, as well as connexions to investors and a growing start-up ecosystem.
Brussels' investment strategy can be illustrated with statistics: over 200 new foreign direct investment projects are registered here every year (Ernst & Young, 2016).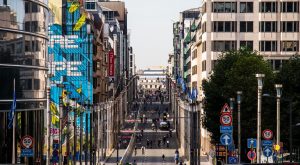 A talented and muti-cultural workforce
Multi-lingual, multicultural, multi-talented: meet Brussels' workforce, ranked second for talent among the world's leading economies. You can build your business team quickly and efficiently by tapping into this top European talent and skill base.
Brussels' 1.2 million strong, highly educated population generates and attracts a vast, international talent pool. English is widely spoken as a second or third language and is used as lingua franca in virtually all businesses.
Belgium ranks second for talent among the world's leading economies – for education spending, health infrastructure and services, employee training, and female labour force.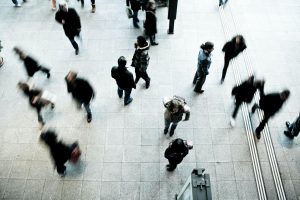 Attractive tax incentives
Flexible taxes for new investors: Belgium's tax policy is in line with other European countries and offers attractive R&D incentives.
Belgium also offers a flexible tax system with incentives for new investors. The national tax rate is comparable to other European countries. Belgian tax law is particularly attractive for Research and Development investments, where companies can deduct up to 80% of patent income from their taxable base – reducing the actual tax rate to 6.8%.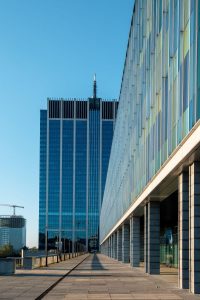 The perfect testing ground for international expansion
As a small country with 3 official languages, hosting diverse communities and cultures in its capital, Brussels, Belgium is the perfect place to test out new services, concepts and products.
At the crossroads between German, Latin and Anglo-Saxon cultures, Brussels provides a uniquetesting ground. hub.brussels, Brussels' agency for business support, offers a vast collection of data for entrepreneurs looking to test a new product or idea: pedestrian flow for 250 points in the city, mood boards for the different districts, key plans, 12,500 customer profile surveys, and 51 focus groups.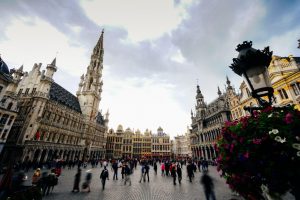 A robust financial sector
From incubators to HQs of global service providers, Brussels has a widely diversified and stable financial sector, making it the perfect place to expand your business.
The finance sector in Brussels is a vibrant ecosystem, buzzing with new ideas, projects and achievements.
It is a world-class centre for specialised financial infrastructure, has state-of-the-art knowledge about payment services and cutting-edge cyber security expertise (Febelfin* – Fintech).
The ecosystem encourages cross-fertilization between FinTech and new and established players, which could be the reason that there are currently 92 banks already established in Brussels, including commercial and community banks, international banks, universal banks and niche banks.
In addition, Brussels is home to the HQs of Euroclear, Swift and Euronext. Brussels is also home to a number of other financial service providers such as credit institutions, asset managers, brokerage firms, leasing companies and clearing and settlement companies.
Furthermore, specialist incubators, including Start-it (KBC), Fintech Village (ING) and Co-Station (BNP Paribas Fortis), promote innovation and growth for numerous start-ups.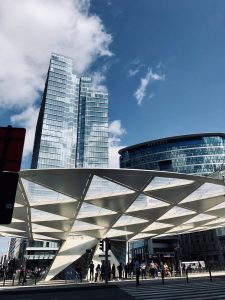 A growing market reaching beyond Europe's capital
With a population of 1.2 million, Brussels can reach over 6 million people living in a 50 km radius around the city.
When opening a shop anywhere, one always makes sure local demand fits a business's offer. With a population of 1.2 million – over 6 million living within a 50 km radius around Brussels – and with Belgium's household final consumption expenditure reaching 17.2%, the market is quite vast, and locals also tend to dedicate a large part of their budget to shopping. Even through the financial crisis, Brussels' consumers continued to contribute to the stability of the local economy..
Brussels being a premium tourist destination as well as an exceptional MICE location, with over 550k overnights per month. But people don't only pop in and out: Brussels is also one of the fastest-growing cities in Europe, boasting a 15.8% population growth during the 2005-2015 decade. These facts explain the high frequentation numbers of the city's many shopping areas and malls.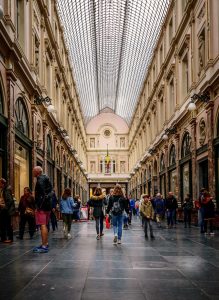 A hotbed of international institutions and interest groups
Along with its advantageous geographical location at the heart of Western Europe, and being a stone's throw from major European cities and capitals, Brussels also hosts many international institutions such as the EU, NATO, as well as countless international associations, foreign journalists and diplomats.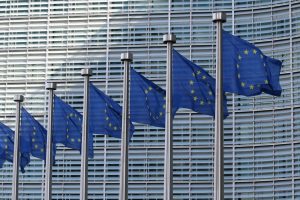 Brussels' business-friendly environment has already convinced over 1,500 foreign companies to establish their European HQ or sales subsidiaries in Belgium's capital. Combine this with a high quality of life and easy access to the rest of Europe and it is easy to see why Brussels is a great place to establish a business.
The support you need to grow your business in Brussels
The entire Financial ecosystem is supported by the Brussels Capital Region. Thanks to our long experience with the sector, we know what companies need and want in order to achieve their ambitions, helping encourage further growth in the sector.
Listen to a few of our success stories :
Find out how Brussels can help you realise your future ambitions.