French bakeries and pastry shops are world-renowned for their baked goods and pastries and their success extends well beyond France's borders. To date, no less than fifteen French bakeries and pastry shops have opened their doors in Brussels.
New text here
Unsurprisingly, these are mainly found in the capital's neighbourhoods with the highest number of French residents : Ixelles and Uccle.
One of the best known French bakers in Brussels : the famed Eric Kayser, who has opened two locations in the heart of the city.
The secret to his success?
A combination of craftsmanship and sound financial management, a formula that has been well understood by French-style bakeries for decades.
Here is a brief overview of some of Brussel's most successful French bakers.
Maison Barat
Frenchman Rémy Barat was less than 30 years old when he decided to open Maison Barat in 2015. His vision ? Bringing artisanal bread making and cheese maturing together in one shop, located on the Place de Saint Job in Uccle. His traditional breads are created using "CRC" (culture raisonnée contrôlée) flours and natural yeast, and are made and baked on premises. His baguette was almost immediately awarded the title of "best baguette in Brussels" by Juliette et Victor magazine.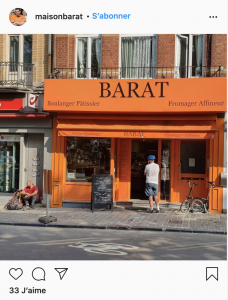 Address ? 34 Place de Saint-Job, 1180 Uccle and 301-303 Avenue Louise, 1000 Brussels
Website ?
Eric Kayser
From Vancouver to Hong Kong via Dakar, the artisanal bakeries run by the renowned French baker Eric Kayser are legendary. All the breads and pastries are made in a bakery located next to the shops, by bakers who follow the recipes created by the French artisan. Whether in Brussels or in one of his 100 shops around the world, the philosophy remains the same: a passion for good bread prepared with natural yeast and quality ingredients.
Address? Chaussée de Waterloo 656, 1050 Ixelles and Rue du Marché Aux Herbes 80, 1000 Brussels
Website ?
Chambelland
"Miller, baker, pastry chef – organic and naturally gluten-free" is the credo of this bakery launched in Paris by Thomas Teffri-Chambelland, a biologist turned baker. From the beginning, he challenged himself to create healthy and delicious gluten-free breads and pastries. It was not an easy task, but today Chambelland has 3 bakeries : one in Paris and 2 in Belgium (including one in Brussels). The challenge seems to have been met, as the French bakery has found equal success with foodies and gluten-sensitive customers alike.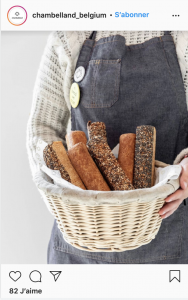 Address ? 42, Avenue de l'université 1050 Brussels
Website ?
https://www.chambelland.com/en/
Gâteau
Originally from Lyon, Baptiste Maurel is an artisan baker who decided to set up shop in Brussels in the Etterbeek neighborhood. He works with traditional techniques and quality raw materials: long leavening for sourdough breads, PDO butter for pastries, and flour from the Signy Abbey mill, located in the Ardennes. Everything is made in the workshop-boutique on the rue des Boers. Fun fact ? Baptiste Maurel's breads weigh a whopping 6 kilos when they come out of the oven and are, of course, sold by the slice.

Address? Rue des Boers 7, 1040 Etterbeek
Website ?
https://www.gateau.brussels/en/
Charli
The only artisanal bakery in the centre of Brussels, "Charli" specialises in breads and baguettes made with additive-free flours, natural yeast, sea salt from Portugal and filtered water. As you can see, chemicals are totally excluded from the production process. Like Eric Kayser, Charli also has a tea room where one can enjoy the bakery's pastries and cakes.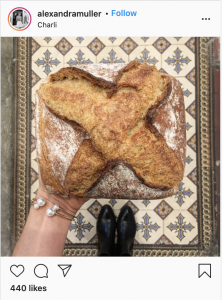 Address ? 34, rue Sainte-Catherine – 1000 Brussels
Website ?
http://www.charliboulangerie.com/en
* * *
Do you want to export your food concept to Brussels ? Do you have a food concept to test or bring to the Belgium market ? Contact [PEOPLE / SERVICE] or visit [MOST RELEVANT RESSOURCE]